Hey happy Friday and Hallowe'en weekend to everyone! I am soooo happy it's the weekend because it has been a really hectic week and a hectic month! We are finished with all tradeshows for the season and now it's time to regroup and make new jewelry and shoes for the Spring!
In other news, I have a cute little spread on
WWW.ELLEGIRL.COM
That is featuring all the cool looks that Mischa Barton sports onscreen and off! One of her favorite looks is our signature ELEPHANT NECKLACE that is from our
RESORT 2006 "GOLD COAST"
collection!
See Mischa wearing the necklace here: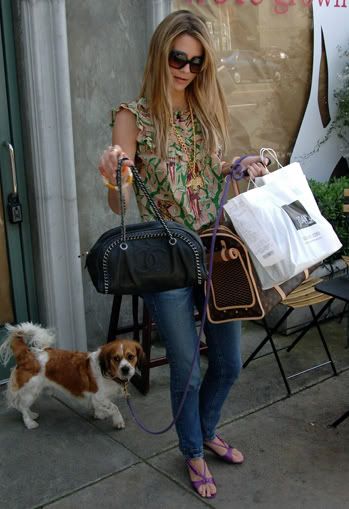 And you can read the cute article about Mischa on
WWW.ELLEGIRL.COM
ELLEGIRL says:
It's hard to find a necklace that stands out, but adding a gold elephant to your chain makes it unique. "All those beaded necklaces were getting tired and vintage gold chains felt clean and fresh," says jewelry designer Candace Ang. "The elephant and other animals are humorous....because fashion should be fun and not serious at all!"
Have a great weekend everybody!!!
XO
~ C